23 Feb

Taking a closer look at mortgage rates for the homebuyer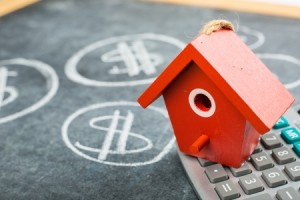 Mortgage rates can fluctuate from week to week. They can be hard to predict, about as difficult as it is to predict the weather. These rates can be impacted by many things going on in the financial market. Of course, rates can also flux depending on the length of the mortgage and other potential risk factors.
Currently, the rates in Newton, MA are around 3.89% (down -0.06) for a 30 year fixed, 3.66% (down -0.03) for a 20 year fixed, and 3.08% (down -0.04) for a 15 year fixed. A 7/1 ARM is at 3.11% (down -0.09), 5/1 ARM is at 2.94% (up +0.01), and a 3/1 ARM is at 3.29% (up +0.08). Overall, mortgage rates are down. In fact, the 30 year fixed is at its lowest mark since 2013. Consider this: in February of 1982, the average 30 year fixed rate was 17.60%. A large difference from where we're at now.
A 30 year fixed mortgage may be the route many choose based on the lower monthly payments. However, lenders usually offer a better deal if you choose a shorter duration. The buyer may pay more per month for say a 15 year fixed, than a 30 year; however, less interest will be paid in the end. This is something buyers will also want to take into consideration when determining which rate to go with.
Although mortgage rates can flex, even on a weekly basis, overall the rates are down. It's best to follow the trends and pounce on a good rate when it's available.