09 Feb

Contractors Insurance: What Do You Need?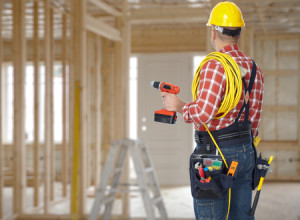 If you are in small construction or own a general contracting business, you may find it difficult to determine what types of insurance coverage you truly need. Since there are no federal regulations regarding independent contractors, you should go by the specific regulations of your state.
Depending on the specifics of your operation, here are some of the types of insurance that you may need:
Workers Compensation
Business Liability Insurance
Pollution Liability Insurance
Commercial Auto Insurance
Environmental Insurance
These are just a few of the types of coverage you may be required to carry under the law. Even if you are not required to carry a specific insurance coverage, it still may be a good idea to make sure you are protected in case something goes wrong during a job or even after a job is completed. If you are unsure of the specific types of coverage you need as a small construction business or general contractor, a business insurance consultant can discuss your insurance needs in more detail.
Contractors may be legally vulnerable if not properly insured. For instance, even though you may not be legally required to carry workers compensation insurance under the law, if there is an accident and you are not properly insured, the worker could sue you for medical expenses, lost wages, and more.
Environmental liability is also a concern for general contractors. Environmental insurance has been available in the United States since the late 1970s. The need for it arose from the high cost of pollution and hazardous waste clean-up. If while practicing in the capacity of your contractor's duties you cause environmental damage due to negligence, violations, contractual obligations, or for any other reason, you can be held legally responsible.
An independent contractor deals with unique legal issues that arise within the construction industry, including issues with product liability, employee injuries, environmental liability concerns, contracts, liens, litigation, and more. Contact us for any legal issues that arise in your independent contractor operations to keep your business running smoothly and efficiently.