26 Jan

How home ownership rates in the U.S. compare to Newton, M.A. and what the forecast is for 2017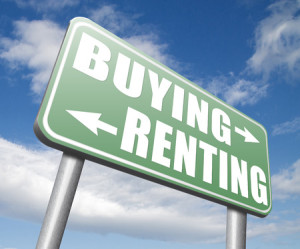 In the second quarter of 2016, the home ownership rate in the U.S. dropped significantly. According to Bloomsberg LP, "the rate fell to the lowest in more than 50 years." They are predicting this drop was due to the costs of owning a home and that more Americans were choosing renting over ownership.
Housing can be one of the biggest expenses a person has each month. In Newton, MA the average mortgage is $3,248, per Livability, however, this "is lower than the nation as a whole." The average rent paid monthly in Newton ($1,672) is higher than the U.S. average.
In 2016, the home ownership rates in Newton were at 66.7%, and the renters made up for 28.9%. The home ownership rates were higher than the U.S. rates. In the second quarter, it was just 62.9% that made up for homeowners and almost 37% were renters. However, by the third quarter it had raised to 63.5%. And it is predicted that in 2017 the rates will stay around 63.5%.
In the U.S., the largest number of homeowners in 2016 was made up of 20 to 44 year olds at 22.45%, whereas 45 to 64 was the next largest percentage at 30.08%. Under 30 made up for 21.9% and over 65 made up for 14.57%.
Home ownership rates can continue to fluctuate. But the current forecast is predicting it will stay at the 63.5% at least for now.